Beautiful Bilingual Wedding Music
[sc:mmaker]
It's time to choose the music for your big day, but you'd like it to include songs your entire family can enjoy. There are a lot of good songs to choose from, if you just know where to look.
How about Lo Mucho Que Te Quiero by Rene and Rene? This is a sweet song you'll enjoy yourself and the older generation will remember from their younger days. It's in both Spanish and English so everyone will appreciate its old fashioned charm. If you enjoy songs from the '70s, don't forget Freddie Fender's Before The Next Teardrop Falls. It's another old school bilingual favorite.
Marc Anthony and Jennifer Lopez's No Me Ames talks about "a love that deserves to soar through the sky." Sung in Spanish, it's so beautiful all your guests will enjoy it. Even those who don't speak Spanish can still tell this is a romantic song for the ages.
Que Sera Mi China by Tito Puente is always nice for dancing and perhaps one of his finest compositions. An instrumental, this song will get everyone to the dance floor. If you're a romantic at heart, Beautiful Maria of My Soul sung in English by Los Lobos might also be a nice addition to the playlist. Choose from your heart and everyone will know you had the best wedding ever. Felicitaciones!
Here are some Latin Weddings we have worked click here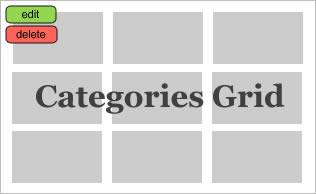 Beautiful Bilingual Wedding Music

http://songs.w3ddingdj.com/beautiful-bilingual-wedding-music/

http://songs.w3ddingdj.com/wp-content/uploads/2014/01/wedding-entrance-song.png

http://songs.w3ddingdj.com/wp-content/uploads/2014/01/wedding-entrance-song-300x300.png

Education

It's time to choose the music for your big day, but you'd like it to include songs your entire family can enjoy. There are a lot of good songs to choose from, if you just know where to look. How about Lo Mucho Que Te Quiero by Rene and Rene?...

It's time to choose the music for your big day, but you'd like it to include songs your entire family can enjoy. There are a lot of good songs to choose from, if you just know where to look. How about <a href="http://www.youtube.com/results?search_query= Lo Mucho Que Te Quiero by Rene and Rene &sm=3" target="_blank">Lo Mucho Que Te Quiero by Rene and Rene</a>? This is a sweet song you'll enjoy yourself and the older generation will remember from their younger days. It's in both Spanish and English so everyone will appreciate its old fashioned charm. If you enjoy songs from the '70s, don't forget <a href="http://www.youtube.com/results?search_query= Freddie Fender's Before The Next Teardrop Falls &sm=3" target="_blank">Freddie Fender's Before The Next Teardrop Falls</a>. It's another old school bilingual favorite. <a href="http://www.youtube.com/results?search_query= Marc Anthony and Jennifer Lopez's No Me Ames &sm=3" target="_blank">Marc Anthony and Jennifer Lopez's No Me Ames</a> talks about "a love that deserves to soar through the sky." Sung in Spanish, it's so beautiful all your guests will enjoy it. Even those who don't speak Spanish can still tell this is a romantic song for the ages. <a href="http://www.youtube.com/results?search_query= Que Sera Mi China by Tito Puente &sm=3" target="_blank">Que Sera Mi China by Tito Puente </a>is always nice for dancing and perhaps one of his finest compositions. An instrumental, this song will get everyone to the dance floor. If you're a romantic at heart, Beautiful Maria of My Soul sung in English by Los Lobos might also be a nice addition to the playlist. Choose from your heart and everyone will know you had the best wedding ever. Felicitaciones! Here are some Latin Weddings we have worked <a href="http://www.w3ddingdj.com/latin-weddings/" target="_blank">click here</a> <img class="pp-grid-placeholder pp-grid-type-categories" id="pp-grid-article_1386945040" style="display: none;" alt="" src="http://prophoto.s3.amazonaws.com/img/pp-grid-placeholder-categories.jpg" />

admin

https://plus.google.com/+SewardParkTech

k

r

sewardparktech@gmail.com

Administrator

Wedding Songs
[sc:mmaker]