Ceremony Music
[sc:mmaker]
Ceremony music does not have to be formal or traditional. There are some very popular traditional songs used for the bride entrance, such as  Here Comes the Bride and Canon in D Major by Pachelbel .   Ceremony music can be played by musicians as nothing beats live music. A DJ can also play ceremony music on-cue. The advantage of live music is that nothing compares to the sound, however, musicians are not as flexible when it comes to song selection or variety in song picks.
First decide what feel you want your guests to have, do you love the look of musicians and sound of live music? Does it fit your theme? Will your ceremony songs sound better when played by a musician? If using a DJ for your ceremony (a DJ ceremony set-up usually includes microphones for your vows which is a great advantage), keep in mind that pretty much any song that you request is available. Songs can now be purchased from iTunes or Amazon in case your DJ cannot find the specific version you're looking for. Many classic songs (and classical) have been mashed up in hundreds of different versions.
In over 80% of weddings that we work, the ceremony songs are pretty much the same, however, this is not always the case. Ceremony songs are sometimes used to strike an emotion (James Brown - I Feel Good comes to mind for the bride and groom exit song). At this wedding we played rock music as ceremony music.
The ceremony music can be divided up into 5 different sections.
1. Guest entrance into ceremony space (background music).
2. The entrance of parents.
3. The bridal party entrance.
4. Bride entrance.
5. After the first kiss, there is an exit song for the bride and groom.
The most important thing to remember is that ceremony songs should be an expression of you, your love, and your theme.
For more information on additional wedding songs, visit out our Wedding songs page with thousands of songs and suggestions.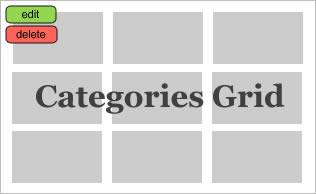 Ceremony Music

http://songs.w3ddingdj.com/ceremony-music/

http://songs.w3ddingdj.com/wp-content/uploads/2014/01/wedding-venue.jpg

http://songs.w3ddingdj.com/wp-content/uploads/2014/01/wedding-venue.jpg

Ceremony

Ceremony music does not have to be formal or traditional. There are some very popular traditional songs used for the bride entrance, such as   and .   Ceremony music can be played by musicians as nothing beats live music. A DJ can also play ceremony music on-cue. The advantage of...

Ceremony music does not have to be formal or traditional. There are some very popular traditional songs used for the bride entrance, such as   and .   Ceremony music can be played by musicians as nothing beats live music. A DJ can also play ceremony music on-cue. The advantage of live music is that nothing compares to the sound, however, musicians are not as flexible when it comes to song selection or variety in song picks. First decide what feel you want your guests to have, do you love the look of musicians and sound of live music? Does it fit your theme? Will your ceremony songs sound better when played by a musician? If using a DJ for your ceremony (a DJ ceremony set-up usually includes microphones for your vows which is a great advantage), keep in mind that pretty much any song that you request is available. Songs can now be purchased from iTunes or Amazon in case your DJ cannot find the specific version you're looking for. Many classic songs (and classical) have been mashed up in hundreds of different versions. <span style="line-height: 1.5em;">In over 80% of weddings that we work, the ceremony songs are pretty much the same, however, this is not always the case. Ceremony songs are sometimes used to strike an emotion ( comes to mind for the bride and groom exit song). </span><a style="line-height: 1.5em;" href="http://www.w3ddingdj.com/wedding-dj-massapequa-long-island-ny/">At this wedding </a><span style="line-height: 1.5em;">we played rock music as ceremony music.</span> <span style="line-height: 1.5em;">The ceremony music can be divided up into 5 different sections.</span> 1. Guest entrance into ceremony space (background music). 2. The entrance of parents. 3. The bridal party entrance. 4. Bride entrance. 5. After the first kiss, there is an exit song for the bride and groom. The most important thing to remember is that ceremony songs should be an expression of you, your love, and your theme. <span style="line-height: 1.5em;">For more information on additional wedding songs, visit out our</span><a style="line-height: 1.5em;" href="/wedding-songs/"> Wedding songs page</a><span style="line-height: 1.5em;"> with thousands of songs and suggestions.</span> <img class="pp-grid-placeholder pp-grid-type-categories" id="pp-grid-article_1387029792" style="display: none;" alt="" src="http://prophoto.s3.amazonaws.com/img/pp-grid-placeholder-categories.jpg" />

admin

https://plus.google.com/+SewardParkTech

k

r

sewardparktech@gmail.com

Administrator

Wedding Songs
[sc:mmaker]