Wedding Planning: Cocktail Hour
[sc:mmaker]
Cocktail Hour Mixes: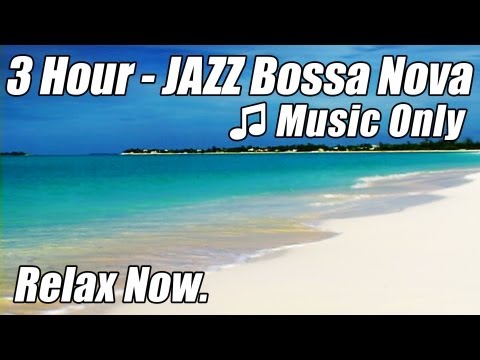 After the ceremony your guests deserve a relaxing atmosphere, where they can now freely talk and mingle, and for many, this is the time to see those friends and family members they have missed for years. The music at the cocktail plays softly in the background as it sets the vibe for what's to come.
Nothing compares to live music for cocktail hour, whether you select a string quartet, pianist or steel drums, the combination of live music, food and friends adds a magical touch to the atmosphere during this social hour. If going with a DJ, which is fine as well, your Wedding DJ should play the music at low volume, and this should be elegant background music. A slight variation would be slightly upbeat music, such as soft R&B. Depending on the musical background of your guests, soft R&B music will slowly settle into their systems and they will keep that upbeat tempo throughout the reception. Simply put, Jazz music just doesn"t work for every Wedding.
Something else that's becoming very popular during cocktail hour is displaying the photo montage. This is a chance to display your photos whether through a flat-screen or projection screen … talk about an ice-breaker! This also gets the photo montage moment out of the way for the reception, and maximizes your dance time.
A question we are often asked is whether the Bride and Groom should be present during cocktail. Here is what we have observed:
The positive:
You can see your guests and friends prior to the reception, and get many more photo opportunities!
You're able to get the thank-you's out of the way, and have more time to dance and party during reception.
You will be able to spend additional time with those you have not seen in a long time.
The negative
Ruins the element of awe and may lower the excitement level during main announcements, as your guests just saw you as husband and wife 10 minutes ago.
You have less time to rest during this very busy day. Cocktail hour can be used to take some time off at the bridal suite, and finally get in a bite or two. Keep in mind, many times the Bride is so busy she does not eat during the reception and does not get to taste the food she selected!
You can still take a few minutes off after socializing during cocktail and return to your bridal suite, however, time goes by so fast on your Wedding date that chances are you will only have a few minutes to yourself. Keep in mind that the line-up before the main announcements take place 5 to 10 minutes prior.
What are you planning on doing for your cocktail hour? Leave a comment below.
Party on!
Wedding Planning: Cocktail Hour

http://songs.w3ddingdj.com/wedding-cocktail-hour/

http://songs.w3ddingdj.com/wp-content/uploads/2014/01/october-2-sexy-mix.jpg

http://songs.w3ddingdj.com/wp-content/uploads/2014/01/october-2-sexy-mix.jpg

Cocktail Hour Music

Cocktail Hour Mixes: After the ceremony your guests deserve a relaxing atmosphere, where they can now freely talk and mingle, and for many, this is the time to see those friends and family members they have missed for years. The music at the cocktail plays softly in the background as...

Cocktail Hour Mixes: After the ceremony your guests deserve a relaxing atmosphere, where they can now freely talk and mingle, and for many, this is the time to see those friends and family members they have missed for years. The music at the cocktail plays softly in the background as it sets the vibe for what's to come. <span style="line-height: 1.5em;">Nothing compares to live music for cocktail hour, whether you select a string quartet, pianist or steel drums, the combination of live music, food and friends adds a magical touch to the atmosphere during this social hour. If going with a DJ, which is fine as well, your Wedding DJ should play the music at low volume, and this should be elegant background music. A slight variation would be slightly upbeat music, such as soft R&B. Depending on the musical background of your guests, soft R&B music will slowly settle into their systems and they will keep that upbeat tempo throughout the reception. Simply put, Jazz music just doesn"t work for every Wedding.</span> <span style="line-height: 1.5em;">Something else that's becoming very popular during cocktail hour is displaying the photo montage. This is a chance to display your photos whether through a flat-screen or projection screen ... talk about an ice-breaker! This also gets the photo montage moment out of the way for the reception, and maximizes your dance time.</span> <span style="line-height: 1.5em;">A question we are often asked is whether the Bride and Groom should be present during cocktail. Here is what we have observed:</span> <strong style="line-height: 1.5em;">The positive:</strong> You can see your guests and friends prior to the reception, and get many more photo opportunities! You're able to get the thank-you's out of the way, and have more time to dance and party during reception. You will be able to spend additional time with those you have not seen in a long time. <strong style="line-height: 1.5em;">The negative</strong> Ruins the element of awe and may lower the excitement level during main announcements, as your guests just saw you as husband and wife 10 minutes ago. You have less time to rest during this very busy day. Cocktail hour can be used to take some time off at the bridal suite, and finally get in a bite or two. Keep in mind, many times the Bride is so busy she does not eat during the reception and does not get to taste the food she selected! You can still take a few minutes off after socializing during cocktail and return to your bridal suite, however, time goes by so fast on your Wedding date that chances are you will only have a few minutes to yourself. Keep in mind that the line-up before the main announcements take place 5 to 10 minutes prior. What are you planning on doing for your cocktail hour? Leave a comment below. Party on! <span style="line-height: 1.5em;"> </span>

admin

https://plus.google.com/+SewardParkTech

k

r

sewardparktech@gmail.com

Administrator

Wedding Songs
[sc:mmaker]